The premium precision engineering and fabrication company in Durban, South Africa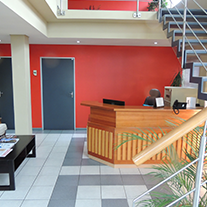 Established in 1999, Premium Engineering gained great momentum in the precision engineering, milling machining, and general engineering fabrication industry. The business became hugely successful in a short period of time due to the dedication of director Nandha Moodley. As the reputation of Premium Engineering grew, the business expanded directorship. Together, the dynamic duo added an innovative dimension to the business. The Premium Engineering factory, based in Westmead, now boasts some of the most advanced machinery and technology in the industry. The company has realised their vision by providing their stakeholders and customers with unbeatable service excellence. Today, Premium Engineering is proud to be a leading fabrication, machining, and engineering company for the textile, paper, packaging, and related industries.
The Premium Engineering Team
Premium Engineering is dedicated to enhancing the lives of our valued staff members. It is our goal to provide consummate training and retain the exceptional workmanship of our team. Our team are recognised as our greatest asset. With this in mind, we foster and develop an environment that encourages team work, customer value, respect and of course, safety.
Our mission is to maintain our unparalleled service and quality products. Integrity is key to our ever flourishing success. We strive to provide excellence in roll covering and maintain a friendly and trusted working relationship with our clients. It is our vision to play a definitive role in the growth of the rubber engineering industry. This is implemented through guaranteed and quality workmanship, adding value to the rubber engineering industry.
Premium Engineering functions with integrity, honesty, and transparency. Our customers are our number one priority and we go the extra mile to ensure a streamlined and effective machining, fabrication, and engineering service. 
• Transparency • Integrity • Superior Products • Service Excellence • 
Advanced Machinery For the best milling machining, fabrication, bowed rollers, and precision engineering services in South Africa, Premium Engineering is the go-to company. Renowned for our professionalism and service excellence, we look forward to exceeding your expectations.
Contact us to get the latest information regarding our BBBEE status